A brute force attack is a famous cracking approach: with the aid of using a few accounts, brute force attacks accounted for 5 percentage of showed safety breaches. A brute force attack involves `guessing` username and passwords to benefit unauthorized get right of entry to to a system. Brute pressure is a easy attack approach and has a excessive success rate. With the Help of the Latest Hydra for Termux and Kali for Brute-forcing tool, we can be able to brute force any login page by using a wordlist.
Introducing Black Hydra
This program is just a small program to shorten brute force sessions on hydra, But to be more satisfying results of the brute force. You better interact directly with hydra, without having to use this black hydra console first, If you find any errors in running our program. You Can contact us here Hydra is needed for the success of this program.
How to Install and Use Latest Hydra for Termux and Kali for Brute-forcing
Open Termux or Terminal(Linux)
paste this command
git clone https://github.com/Gameye98/Black-Hydra
The second Command is change directory
cd Black-Hydra
chmod +x *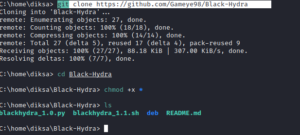 Fourth  running Black Hydra just run the following Command
bash blackhydra_1.1.sh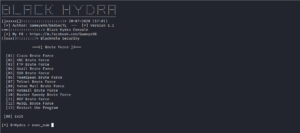 Finally Chose the option you want and then boom! as shown below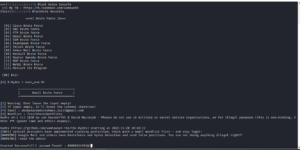 Remember This is for educational purposes only I`m not responsible for any illegal activities that you have done with this tool, you can also harm your account for this.
Thanks For Reading if you have any question feel free to ask at the comment section below.