Are you looking for a way to become a data reseller?, then you are at the right place. At the end of this post you can become a data reseller of MTN, AIRTEL, GLO & 9MOBILE for free , How to start selling mobile data in 2022 (no registration fee).
Most of the site that offer the service of buying mobile data require 1k for registration, but The site I`m going to introduce to you here doesn't charge you anything for registration or anything like that, I am using it for almost about two to three month but I have never get any problem from them, and more over they have support on Whatsapp, whenever you encounter any problem you can contact them, and they will solve the issue, as soon as they can. Below is the screenshot of transactions I have done with them so far.

How to Register and Start selling data for Free
In order to Register with them and start selling your mobile data for free firstly visit this link
https://vintage.com.ng/register?refId=W79G2K
You can buy & sell Airtime, Data, Power & Cable all through this site at a cheapest price
Below is the steps of registration, after you click on this link https://vintage.com.ng/register?refId=W79G2K it will take you here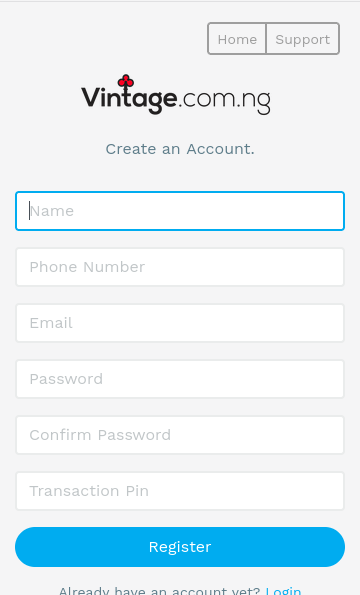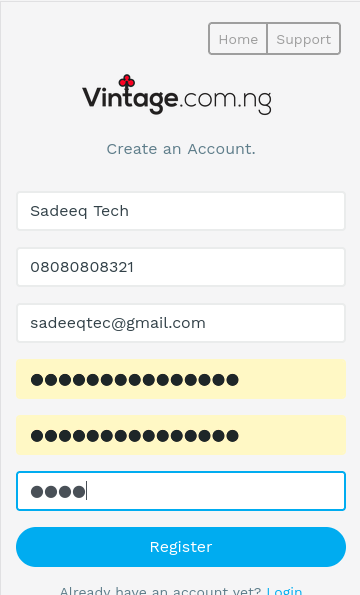 if you don't have email just type your name without space and add @gmail.com, it will work but make sure you mobile number is correct and active
Your phone number is your username that you can login to your site, so take note!.
after you enter your password(make sure the password is six character or number long), then add transaction pin.(your transaction pin has to be four digit) example: 1990. then click on register
That`s all you have successfully register for vintage as a reseller. and it will now take you to your homepage. as shown below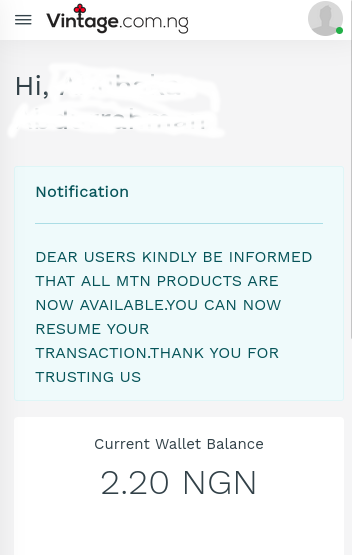 Now scroll to button and see you virtual Account Numbers. those are account that you can use to credit your account all of them are the same, you can chose any on of them and send the money and the money will be credited to your account.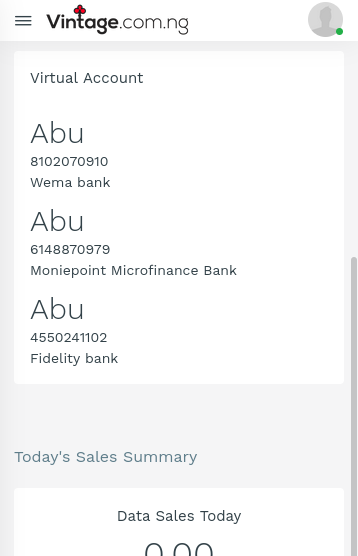 How to Buy data using Vintage
Now if you credit your account click on the navigation drawer to send your mobile data,airtime or cable subscription, as shown below.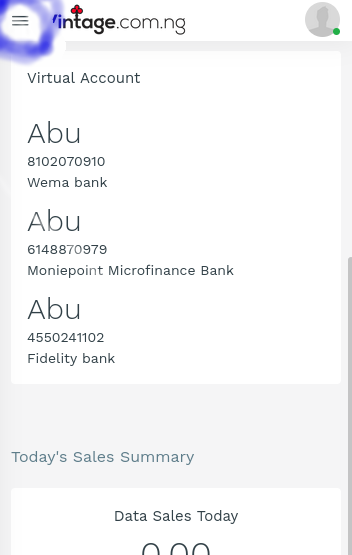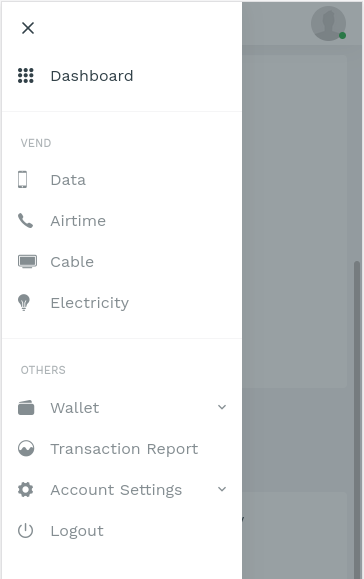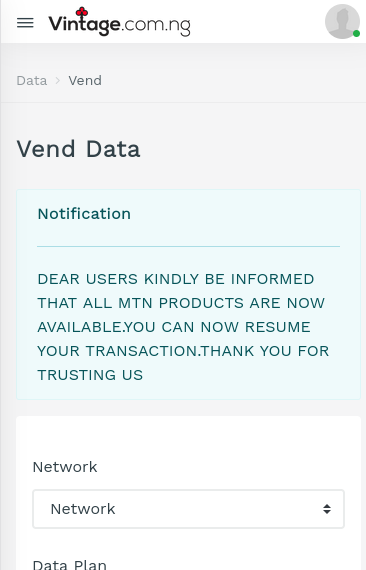 select your network and select data plan. below is the example of MTN data plans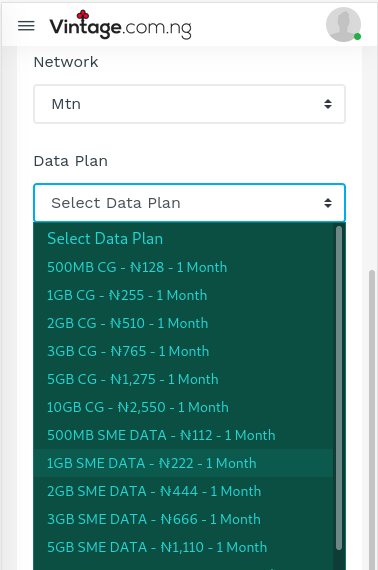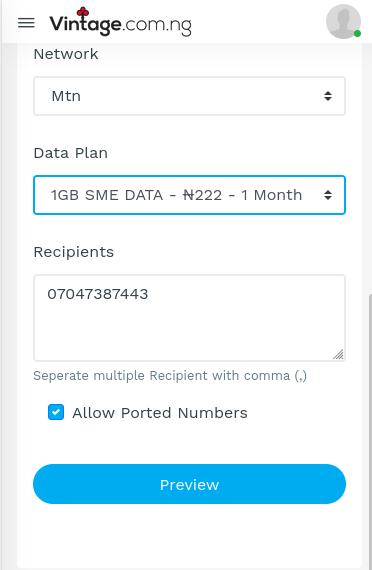 you will see the summary of your transaction, enter your transaction pin and send.
How to Login to Data selling account after closing browser
All you need to do is copy this link and kept it where you can retrieve it any time, if you can`t remember the URL, https://vintage.com.ng/login
or you can just open your browser e.g Chrome and type this
vintage.com.ng and then tap enter, you will be ask to enter your username and password. remember your phone number is your username. as shown below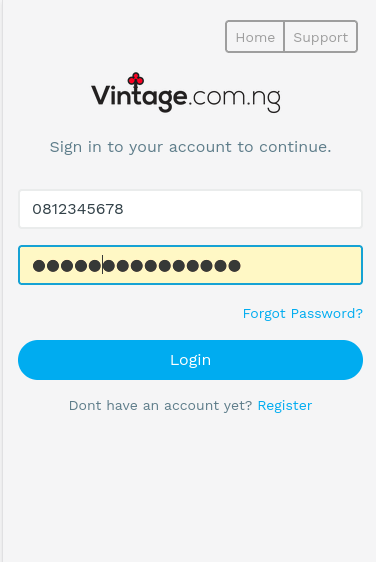 That`s all, check the video for better understanding. I Hope this guide you in your journey to start your data selling business.
check out some of our posts here https://sadeeqtech.com.ng/stech