How To Get Unlimited Data On MTN and 50mb on Any Sim | New Stark VPN 2022!. Hi, Today we come with a big surprise, A new way on How To Get Unlimited Data On MTN and 50mb on Any Sim New Stark VPN 2022, the new Update was release Yesterday, for the Unlimited on MTN Sim Card, You can Now Enjoy Unlimited Access to Internet For Free Using Stack VPN. Follow T me o Show you a Step by Step Guide on How to Get this new Update Up on your Phone, but if Your hurry you can watch the Video to go Direct.
What is Stack VPN ?
Stack VPN Reloaded is a free and simple vpn application. that come with a feature to enjoy
unlimited data (only MTN is working perfect)
secured connection: Give you security and anonymize you when browsing
compression support: It Compress all of your Traffic that means you have more security using this app
low battery/ram usage: Stack VPN Doesn't Exhaust your battery, but remember you turn on mobile data while suing it, so you battery will drain because of that, not because of Stack VPN
and Also Torrent friendly.
What is a VPN ?
A VPN or Virtual Private Network provides online security, privacy and anonymity. It is an excellent tool for protecting daily digital activities, both business and personal. From something as simple as sending an email to connecting to the dashboard of your company's cloud environment without it being accessible over the Internet, this is VPN in general terms.
How To Get Unlimited Data by Using Stack VPN
Read Also: How to Start Selling Mobile Data In 2022 – Sadeeq Technologies
In Order to get Get Unlimited Data On MTN and 50mb on Any Sim you need to install the app(Stack VPN)
Installation Requirements
Android Device
Version: Android Version 5.0 and up
Approximately 20mb of Mobile data on Any of Your Sim Card to active
If you have all of the above requirements go to this link to Download Stack VPN
Stark VPN Reloaded – Apps on Google Play
After You Install it Click on Open
After you Open stack VPN it will announce you the new update, click okay and click no to not enter the telegram. and Click on None or  Direct as shown below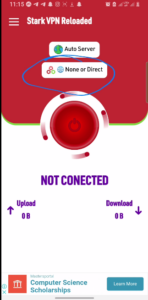 after that click on Update Button to get the new MTN Unlimited Update.

After that click on Okay and click on None or Direct Again!, you will find many options to choose from now find NG-MTN UNLIMITED 2022 New and click on It as shown Below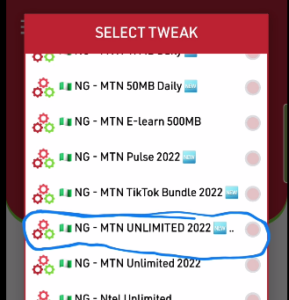 Now Click on the Big Power Button on the app and wait for the Magic to Happen!,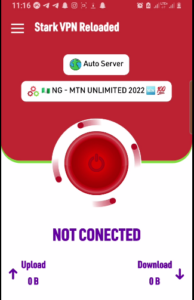 After That it Will show you Connected as shown Below its Connected, But It may take about 10 seconds to connect
This would be useful to you also

https://sadeeqtech.com.ng/hacking-over-20-social-media-accounts-using-one-tool/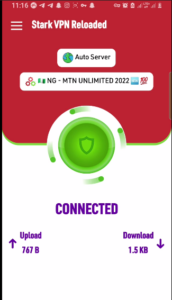 Boom! MTN! this is  How To Get Unlimited Data On MTN and 50mb on Any Sim | New Stark VPN 2022
Another Useful Post you can check
Domain and Hosting
If You Have Any Question Feel Free to Comment Below! and Make Sure you Subscribe to Our YouTube Channel..